Ihr Nutzen
Sind Sie schon einmal während einer folienlastigen Präsentation eingeschlafen? Beinahe? Das sollte Ihrer Zuhörerschaft nicht passieren! Lernen Sie die leider so weit verbreiteten Fehler zu durchschauen – und meistern Sie diesen wichtigen Bereich überzeugender Präsentationen.
Inhalt
Über die weit verbreiteten Fehler im Umgang mit Folien
Die wichtigsten Technik-Tipps und Tricks zu PowerPoint
Methodisches Vorgehen
Trainer Vortrag, zahlreiche Beispiele, Beantwortung von Fragen, Demonstration in PowerPoint, Interaktion mit dem Publikum
Zur Teilnahme benötigen Sie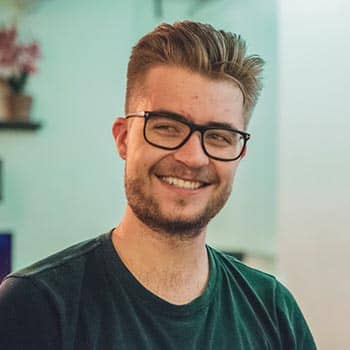 "
Do you want to learn a practical and applicable method that makes grow your scientific presentations? If yes, this is your course.
I wanted to join this course because, in general, I think scientist have problems to make clear and convincing scientific presentations, and this is something that we need to work.
He is giving you a lot of applicable tips and techniques that will make your presentations grow, because scientific presentations don't need to be boring. My expectations were fully covered.
Raquel Gomez Oca
PhD Student at IGBMC Strasbourg