Ihr Nutzen
Um in Ihrem Beruf erfolgreich zu sein, ist gelungenes Kommunizieren unerlässlich. Dies betrifft Gespräche mit Kollegen, Vorgesetzten, Kunden, Auftraggebern und anderen Geschäftspartnern. Allzu oft leidet unsere Kommunikation jedoch an Missverständnissen, Unklarheit, fehlender Offenheit und Konfliktunfähigkeit.
Sie erfahren, wie Sie schwierige Gespräche vorbereiten und erfolgreich führen können. Sie werden die Auswirkungen unterschiedlicher Verhaltensweisen einschätzen lernen. Sie werden erfahren, wie Sie auf andere wirken und wie Sie Ihre eigenen kommunikativen Fähigkeiten weiter ausbauen können.
Methodisches Vorgehen
Methodisch wird sich Trainerinput mit praxisnahen Übungen abwechseln. Sie werden in Einzel-, Partner- und Kleingruppenübungen sowie in Rollenspielen Gelegenheit haben, eigene Erkenntnisse zu sammeln und neue Verhaltensweisen auszuprobieren.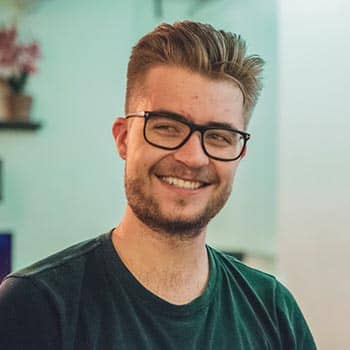 "
Do you want to learn a practical and applicable method that makes grow your scientific presentations? If yes, this is your course.
I wanted to join this course because, in general, I think scientist have problems to make clear and convincing scientific presentations, and this is something that we need to work.
He is giving you a lot of applicable tips and techniques that will make your presentations grow, because scientific presentations don't need to be boring. My expectations were fully covered.
Raquel Gomez Oca
PhD Student at IGBMC Strasbourg