Your Benefit
To be successful in your profession, excellent communication skills are indispensable. It influences your relationships with team members, superiors, clients, purchasers, and other project partners. Often, our communication is suffering from misunderstandings, unclarity, missing openness, and the inability to address conflicts.
You will learn how to prepare and conduct difficult conversations. You will learn to assess the effects of different behaviours. You will find out how you come across to others and how you can further improve your current communicative skills.
Methods
Trainer input; self-reflection; individual, partner, and group exercises; role plays; mutual feedback amongst participants; brief presentations by participants; group reflection. Also the online version is very interactive, making use of breakout sessions. Participants are actively involved.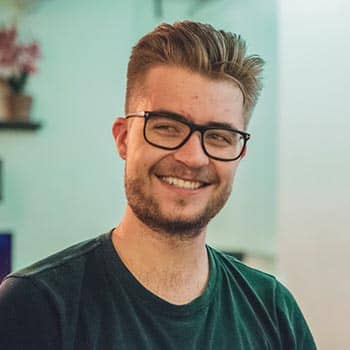 "
Do you want to learn a practical and applicable method that makes grow your scientific presentations? If yes, this is your course.
I wanted to join this course because, in general, I think scientist have problems to make clear and convincing scientific presentations, and this is something that we need to work.
He is giving you a lot of applicable tips and techniques that will make your presentations grow, because scientific presentations don't need to be boring. My expectations were fully covered.
Raquel Gomez Oca
PhD Student at IGBMC Strasbourg