Ihr Nutzen
Die wenigen Minuten in der Sie Ihre Inhalte präsentieren, entscheiden häufig über die Zukunft eines ganzen Projekts, über zufriedene Zustimmung – oder einsetzende Kritik, sie entscheiden über die Zukunft Ihres Teams und über Ihre eigene.
Dieses Seminar zeigt Ihnen, wie Sie Ihren Inhalt gut strukturieren und auf den Punkt bringen – und was gute Folien ausmacht. Zusätzlich gibt es hilfreiche Tipps zur Erstellung in PowerPoint. Den Auftritt vor Publikum klammern wir in diesem Seminar bewusst aus um mehr Zeit für die anderen beiden Themen zu haben.
Inhalt
Besprechung Ihrer offenen Fragen
Methodisches Vorgehen
Trainer-Input, Übungen zur Erstellung klaren Inhalts, Überarbeiten eigener Folien, Feedback von anderen Teilnehmern und Trainer, Reflexion in Kleingruppen und im Plenum.
Für die Teilnahme wichtig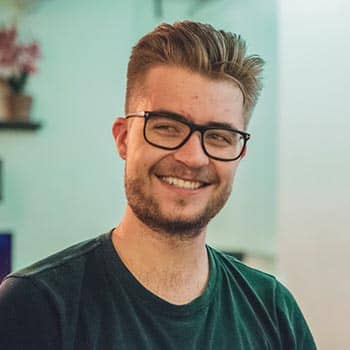 "
Do you want to learn a practical and applicable method that makes grow your scientific presentations? If yes, this is your course.
I wanted to join this course because, in general, I think scientist have problems to make clear and convincing scientific presentations, and this is something that we need to work.
He is giving you a lot of applicable tips and techniques that will make your presentations grow, because scientific presentations don't need to be boring. My expectations were fully covered.
Raquel Gomez Oca
PhD Student at IGBMC Strasbourg