Your Benefit
The few minutes you have for your presentation often decide about the future of your whole project, about satisfied approval or raising criticism, they can decide about the future of your team, and your own.
The seminar shows you how to select and structure your content, how to make it clear and succinct, and how to support it with convincing slides. Additionally, you receive advanced tips for the effective use of PowerPoint – to be efficient in this process. This training does not cover the delivery of your content, your performance in front of your audience. We offer other seminars that address this.
Topics
Discussing your questions
Methods
Trainer input, exercises to create clear content, to rework own slides, feedback by other participants and trainer, discussion in small groups and plenum. Also the online version is highly interactive, using virtual breakout sessions.
Required for Participation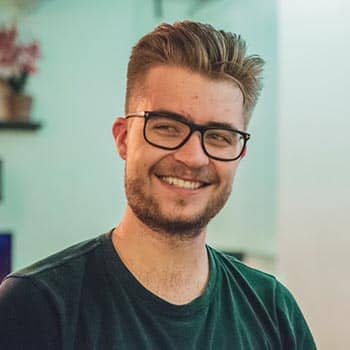 "
Do you want to learn a practical and applicable method that makes grow your scientific presentations? If yes, this is your course.
I wanted to join this course because, in general, I think scientist have problems to make clear and convincing scientific presentations, and this is something that we need to work.
He is giving you a lot of applicable tips and techniques that will make your presentations grow, because scientific presentations don't need to be boring. My expectations were fully covered.
Raquel Gomez Oca
PhD Student at IGBMC Strasbourg