Ihr Nutzen
Wünschen Sie sich einen besseren Umgang mit Ihrer Zeit, mehr Effektivität und innere Zufriedenheit? Wünschen Sie sich neben Ihrem Tagesgeschäft mehr Zeit für Ihre Mitarbeiter und zur Strategieentwicklung? Dieses Seminar führt Sie in die erfolgreichsten Techniken ein.
Sie lernen einfache, sofort umsetzbare Methoden des Zeitmanagements kennen, die Ihnen einen souveräneren Umgang mit Ihrer Zeit ermöglichen. Sie erfahren im Seminar, wie Sie durch klare Zielsetzung und Prioritäten Ihre Effektivität optimieren und wie Sie durch geeignete Methoden Ihre Effizienz nachhaltig steigern. An praktischen Beispielen werden die Techniken erläutert und in diversen Einzel- und Gruppenübungen eingeübt.
Methodisches Vorgehen
Trainerinput, Einzel-, Partner- und Kleingruppenarbeit, Übungen, Selbstreflexion, Austausch mit anderen Teilnehmern, Diskussion im Plenum. Auch online sehr interaktiv durch Nutzung von Zoom-Kleingruppenräumen und Einbeziehung der Teilnehmer.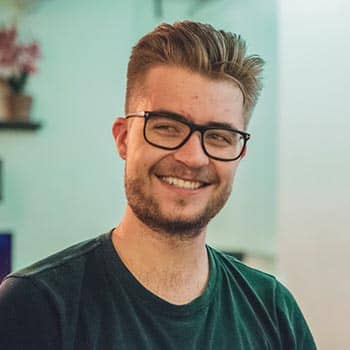 "
Do you want to learn a practical and applicable method that makes grow your scientific presentations? If yes, this is your course.
I wanted to join this course because, in general, I think scientist have problems to make clear and convincing scientific presentations, and this is something that we need to work.
He is giving you a lot of applicable tips and techniques that will make your presentations grow, because scientific presentations don't need to be boring. My expectations were fully covered.
Raquel Gomez Oca
PhD Student at IGBMC Strasbourg