Your Benefit
In this seminar you will be introduced to the three important areas of work organization:
(I) How to organize your own work, in order to be effective and efficient as a leader and to serve as a role model. (II) How to optimize processes and structures in your area of responsibility, in order to save money, time and nerves. (III) How to invite your team to work self-dependent, motivated, and successful on accomplishing the defined goals.
We will look at real world examples and discuss your individual questions. You will reflect your own behavior and receive concrete, actionable suggestions. You will see how positively this will influence the work organization and motivation within your team!
Content
Leading and organizing yourself
Establishing optimized structures and processes
Methods
Single-, partner-, and group-work, cases from participants, trainer input, small exercises, self-reflexion, exchange with other participants, discussion in plenum. Also, the online version is very interactive, use of breakout sessions, participants are actively involved.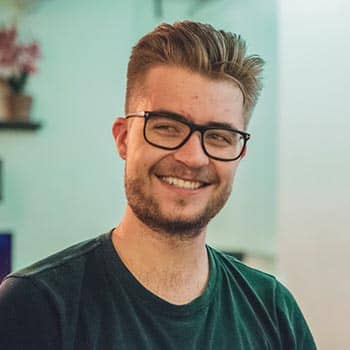 "
Do you want to learn a practical and applicable method that makes grow your scientific presentations? If yes, this is your course.
I wanted to join this course because, in general, I think scientist have problems to make clear and convincing scientific presentations, and this is something that we need to work.
He is giving you a lot of applicable tips and techniques that will make your presentations grow, because scientific presentations don't need to be boring. My expectations were fully covered.
Raquel Gomez Oca
PhD Student at IGBMC Strasbourg